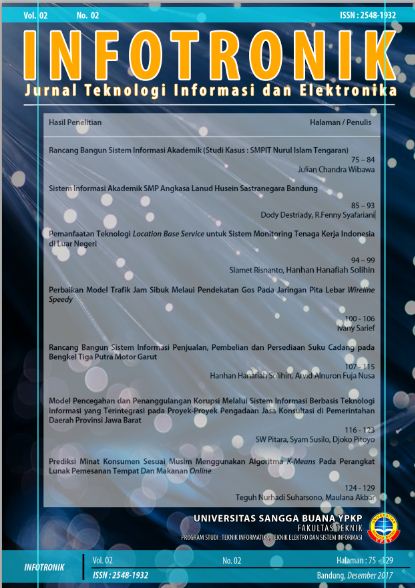 Infotronik : Jurnal Teknologi Informasi dan Elektronika
Jurnal Infotronik dengan Nomor ISSN: 2549-7758 (online); 2548-1932 (print) adalah jurnal berkala ilmiah yang diterbitkan secara bersama-sama oleh Fakultas Teknik dua kali setahun (Juni-Desember). Jurnal ini bertujuan mempublikasikan hasil penelitian orisinal dan mengembangkan konsep, teori, perspektif, paradigma, dan metodologi dalam kajian fenomena Ilmu Komputer dan Elektronik.
Ruang lingkup Jurnal Infotronik secara khusus adalah penelitian meliputi kajian Ilmu Komputer dan Elektronika. 
DOI: https://doi.org/10.32897/infotronik
View Journal | Current Issue | Register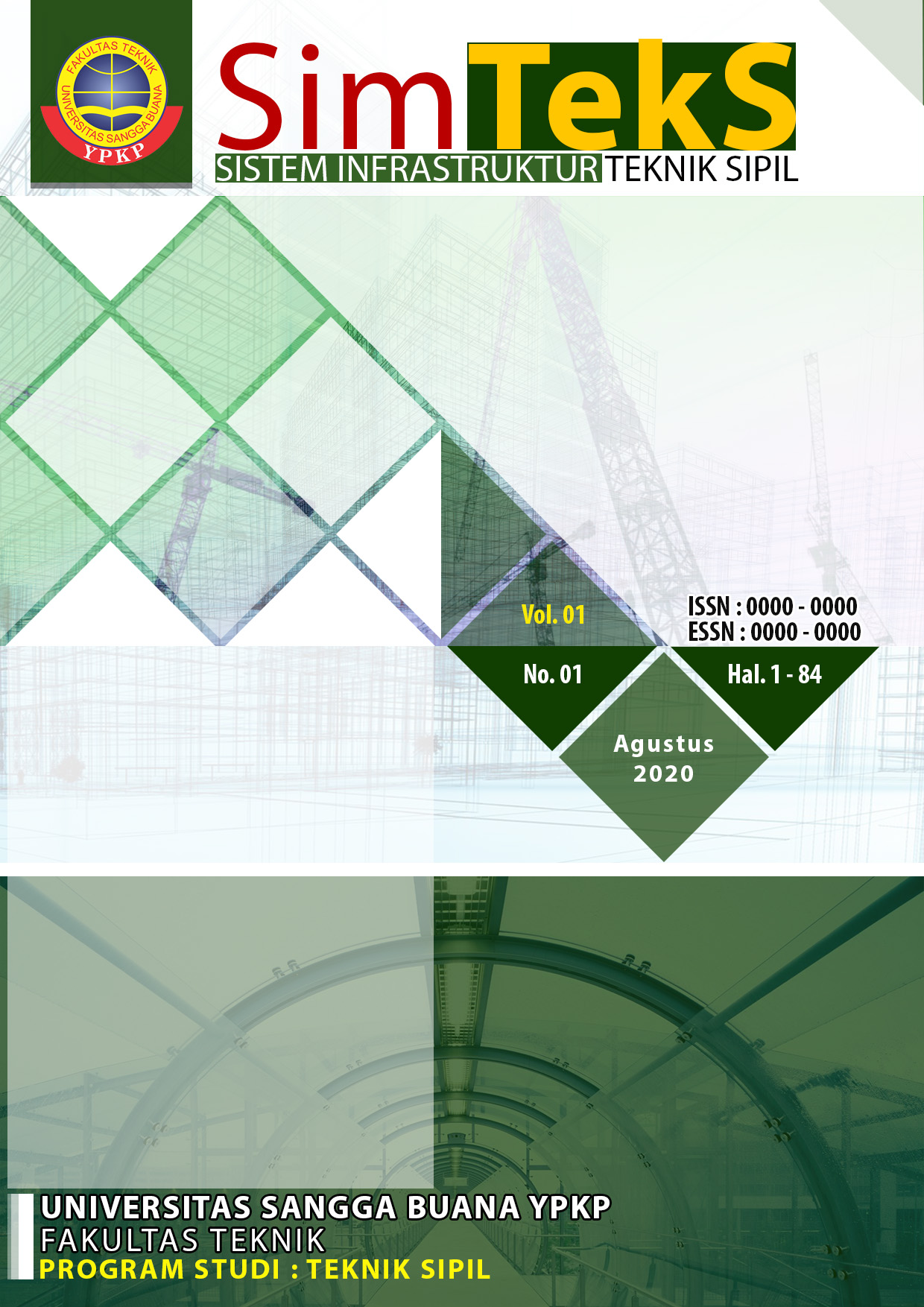 Sistem Infrastruktur Teknik Sipil (SIMTEKS)
Sistem Infrastruktur Teknik Sipil (SIMTEKS) is a journal that is managed and published by Civil Engineering Study Program, Faculty of Engineering, Universitas Sangga Buana - YPKP which contains research results and thoughts of scholars in the field of Civil Engineering both academics and practitioners, published twice in a year in September and March. The streams of the journal are Structural Engineering, Water Resources Management, Geotechnics, and other fields that will develop in the future.