Sistem Infrastruktur Teknik Sipil (SIMTEKS)
 is a journal that is managed and published by Civil Engineering Study Program, Faculty of Engineering, Universitas Sangga Buana - YPKP which contains research results and thoughts of scholars in the field of Civil Engineering both academics and practitioners, published twice in a year in September and March. The streams of the journal are Structural Engineering, Water Resources Management, Geotechnics, and other fields that will develop in the future.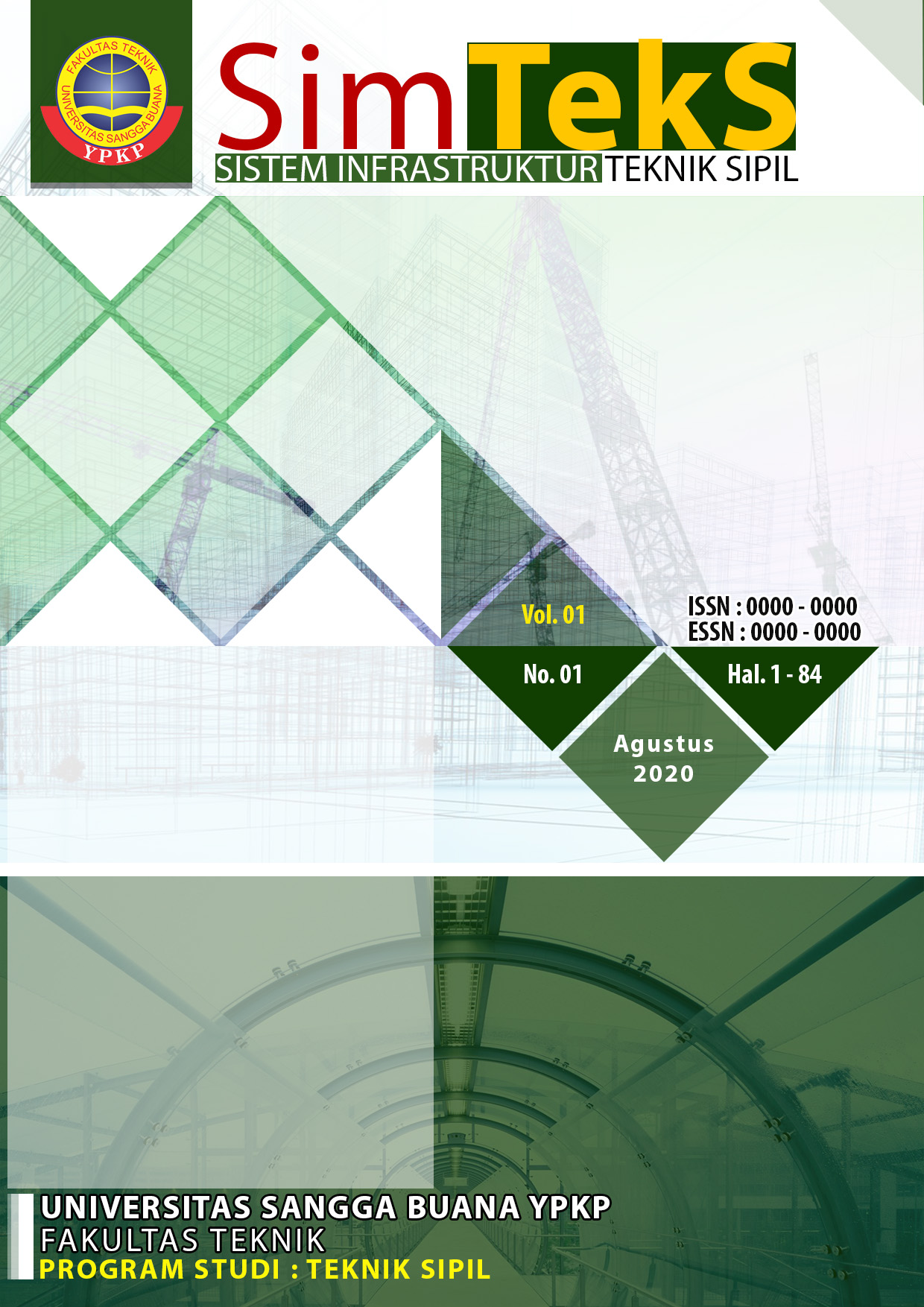 Announcements
No announcements have been published.