JEMPER (Jurnal Ekonomi Manajemen Perbankan)
 is a scientific journal published by the S1 Economic Management Program and Banking D3 Program, and as a means of publicizing the results of research and sharing in the development of Financial management, Operational Management, Human Resource Management, Marketing Management, Entrepreneurship, Economics and Banking. This journal contains articles that have never been previously published in the form of research or applied research articles, study articles related to the development of economic and banking management science. Information about article writing guidelines and article submission procedures is found in each publication. All articles that enter will go through "peer-review process" after fulfilling the requirements according to the article writing guidelines. The publication of this journal is conducted every six months, namely in January and July.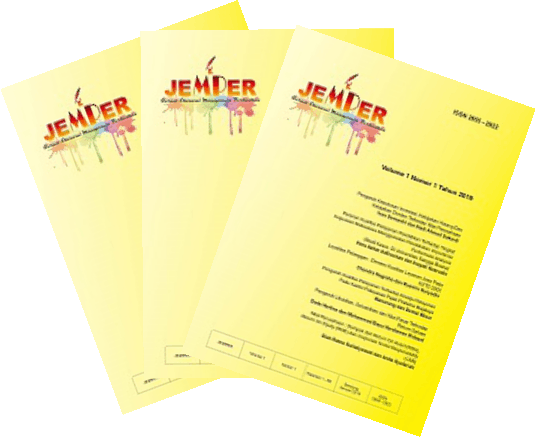 Announcements
Penerimaan Artikel Jurnal

Volume 2 Nomor 2, Juli 2020

Akhir Submit Artikel Tanggal 1 Juli 2020


Registrasi Link, dibawah ini :
KLIK

Posted: 2020-01-22
More...
Vol 2, No 1 (2020): JEMPER Januari